Key West Fishing Directory
Please visit our recommended fishing, hunting, tackle & travel sites! Everything for the outdoor adventurers and sportsmen!
The TackleBox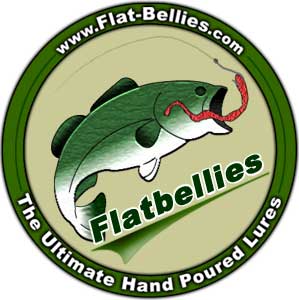 We know anglers are not always all about fishing the deep sea or even the saltwater - there are too many fresh water opportunities to limit your angling to the ocean. Our friends at Flatbellies are creating for hand poured lures, hand poured worms & hand poured shad baits that are celebrated by rock fishermen and angling women through out Maryland & Virginia's Chesapeake Bay Region. Flatbellies specializes i gear for largemouth Bass fishing with striped bass fishing a close second. But htey do also offer ishing lures and tackle for most other species of fish, including salt water species.
Looking for great prices on crankbaits, spinners, swimbaits, jigs, poppers, spoons and other fishing tackle? You'll find discount prices every day at The Mangler fishing lures, fishing lures for every angler.
Do you love sportfishing as much as we do? You will want to check out JustSportfishing.com, full of resources for anglers - youll find tips, instruction on all sorts of species, lots of fun fishing facts and entertainment, all to please and inform today's fishing enthusiast!
If you have an angler in your life, you're probably always looking for new fishing gift ideas -; check out these nostalgic gifts - perfect for the captain or mate in your life - for less than $20. Fun and reasonably priced.
Are you ready for a day of fun and sun in Virginia Beach? Climb aboard this Chesapeake Bay Fishing Charter with Bayrunner Charters with Captain Kevin Perry. Target flounder, cobia, drum, and many other species, you'll even have a chance to catch big trophy striper, a fun to catch and delectable on the dinner table.
Catch the big one -- billfish, dolphin, tuna -- aboard a big one on a Virginia Beach Deep Sea Fishing charter with Captain Mike Standing at the helm of The Waterman, a 57-foot sport fishing yacht! Talk about comfort and style! Conveniently docked in Rudee Inlet on the Virginia Beach oceanfront.
We know real anglers are going to fish their way down the Florida coast on their way to Key West! Fish Fort Lauderdale, with Captain David Ide aboard the Lady Pamela 2 for the finest of Fort Lauderdale Sport Fishing sport fishing charters. Two deep sea charters for your convenience.
Another great Florida fishing spot: the Mosquito Lagoon on the Indian River. Try your hand at flats fishing for redfish with your Cocoa Beach Fishing Guide. Inshore saltwater light tackle fishing at its best. Anglers visiting Orlando, Cocoa Beach, Daytona Beach, Kissimmee, and Disney will want to catch this charter.
When it gets hot in Florida, some of our anglers head for the fresh water and wide open spaces of Montana. With Bozeman Fly Fishing packages offer unparalleled trips on blue ribbon wild trout waters, plus accommodations in the region's finest fishing lodges, hotels, cabins aor rental homes. Choose among a variety of angling experiences from day trips to wilderness camping adventures.
Want to catch a trophy sized marlin? What deep sea angler doesn't? Head to Banderas Bay for Puerto Vallarta Fishing and the angling adventure of a lifetime! What are you waiting for? Come aboard and discover the angler's dream charter that starts in Puerto Vallarta.
Outer Limits is proud to be listed (we hope) in the The Fishing Blitz, an online Fishing Website Links Directory for website links to manufacturers, charters, guides, lodges, marinas, clubs, sponsors, anglers, tackle shops, dealers and anything to do with fishing and hunting.